Made in France
Discover our new collection of hair clips entirely designed and produced in the best French workshops.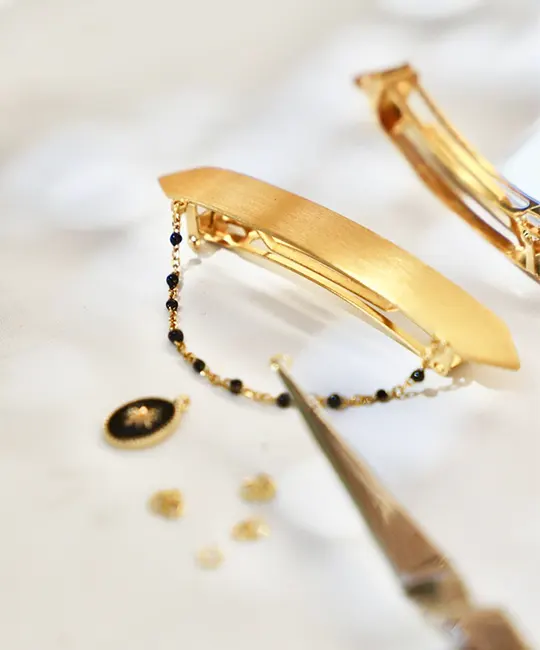 At Gypso, we work the barrette like a real piece of hair jewelry. The idea is to offer a real hair accessory that will enhance our hairstyles. And this for all occasions! Every morning when we don't always have time to do our hair but also for special occasions: weddings for example, where Gypso barrettes are awesome.

Our barrettes are designed for all hairstyles: loose hair, bun, ponytail or half-ponytail. You will find barrettes for thin hair that will last all day but also barrettes for thick hair that allow you to hold as much hair as possible.
An ethical and responsible brand
It makes complete sense to have things made in France now. Mainly this is because the know-how exists! This allows for a short supply chain, thereby reducing our environmental impact. And on the human level, this proximity promotes and facilitates exchanges. What else ?
A philosophy of choosing noble and durable materials. They are fashion accessories, yes! But we want to give them a long life !
The models are produced in small series. The idea is not to over-stock and thus be able to offer you new products more regularly. We strive to make you original and never before seen, high quality products at the right price, time and again.